StubHub - Official Partner of Virginia Tech Athletics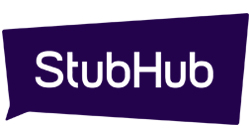 The Hokies' secondary ticket market will now be located on StubHub -- the Official Fan to Fan Ticket Marketplace of the Hokies. This exciting new partnership with StubHub! will allow you more freedom in pricing, number of postings and will allow you to reach a broader audience than ever before!
Please choose the appropriate link below to begin your selling or buying process!
BENEFITS OF USING STUBHUB
There are many benefits of using StubHub to buy and sell tickets:

You can easily sell tickets in a safe and secure environment
No need to worry about communication with buyers of your tickets
Get paid quickly by check, PayPal, or donate your earnings to charity.
Take advantage of the millions of fans looking for tickets on StubHub. StubHub has nearly 5 million registered users, all of whom will be able to see your tickets.
StubHub offers ticket sellers and fans a clear and easy to use website experience, with industry leading Interactive Seat Maps and past transaction data for sellers to reference.
eDelivery - every ticket order will be digitally delivered; buyers no longer wait for their FedEx delivery and sellers don't have to run to FedEx to drop off packages
Excellent customer service 7 days a week
StubHub's FanProtect™ guarantee. [What is this?]
QUESTIONS?
VT Athletic Ticket Office
(800) 828-3244
(540) 231-6731

Monday - Friday
9:00 a.m. - 5:00 p.m.

Mailing address:
122 Lane Stadium
Blacksburg, VA 24061